Safeco RV Insurance: Hit the Road with Confidence and Savings
Whether you're cruising the open highways in a motorhome or enjoying a peaceful weekend at your favorite campground, your recreational vehicle (RV) is your home away from home. Safeco RV Insurance is here to ensure that your adventures are worry-free by providing comprehensive coverage for your cherished RV. In this blog post, we'll delve into Safeco RV Insurance, offering you an understanding of the product, its coverage options, and the available discounts to make your RV journey even more enjoyable.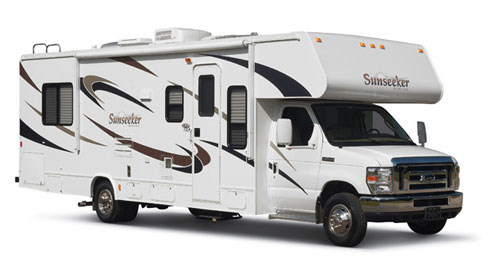 Safeco RV Insurance: The Basics
Safeco RV Insurance is designed to protect your valuable recreational vehicle, whether it's a motorhome, travel trailer, or camper. Safeco offers a range of features and coverage options tailored to the unique needs of RV owners. Here's a basic overview:
1. Comprehensive Coverage: Safeco provides comprehensive coverage for your RV, protecting it from a variety of perils including accidents, theft, vandalism, and natural disasters.
2. Liability Protection: In the event of an accident for which you're found responsible, Safeco's liability coverage helps protect your assets and cover any potential legal expenses.
3. Optional Coverages: You have the flexibility to customize your RV insurance policy with optional coverages. These can include coverage for personal belongings, roadside assistance, and vacation liability, tailoring your policy to your specific needs.
For a detailed breakdown of Safeco RV Insurance and to request a personalized quote, contact us today.
Safeco RV Insurance Discounts
Safeco understands the importance of saving on your insurance costs while enjoying your RV adventures. They offer various discounts to make your coverage more affordable. Here are some of the discounts available:
1. Multi-Policy Discount: If you already have another Safeco insurance policy, bundling your RV insurance with it can result in substantial savings.
2. Safety Features Discount: Outfitting your RV with safety features like smoke detectors, anti-theft devices, and anti-lock brakes can make you eligible for a discount.
3. Claims-Free Discount: Safeco rewards responsible RV owners with a claims-free discount, reflecting your commitment to safe travels.
4. Experienced Operator Discount: If you've been an RV owner and operator for a significant amount of time, your experience can lead to a discount.
5. Renewal Discount: Staying loyal to Safeco when you renew your RV insurance policy earns you a discount as a token of appreciation.
These discounts not only make Safeco RV Insurance a smart choice for comprehensive protection but also an affordable one for RV enthusiasts who value safe and responsible travel.
In conclusion, Safeco RV Insurance offers RV owners a comprehensive and customizable policy to protect their home on wheels. With various coverage options and a range of discounts available, Safeco ensures you can hit the road with peace of mind and a fuller wallet. To learn more about the product and to request a quote, contact us and embark on a journey toward secure and cost-effective RV insurance.